Please welcome my guest author, Maria Gianferrari! She has a bobcat book list, resources, and a great giveaway. Please fill out the Rafflecopter at the bottom to enter!
————-
Celebrating prowling bobcats with books, websites +a 25 book #homeofthebobcats school giveaway and virtual author visit!
Happy Spring & hearty thanks to Mia for helping me feature my newest title, Bobcat Prowling, illustrated by Bagram Ibatoulline, which officially releases tomorrow.
Bobcat Prowling by Maria Gianferrari, illustrated by Bagram Ibatoulline
You may not know it, but bobcats are probably prowling all around your neighborhood! Their populations are thriving, and they have a wide range from southern Canada, throughout the U.S. down into northern Mexico.
Bobcats live in a variety of habitats from deserts and forests, to swamps and suburbs. Beautifully depicted by Bagram Ibatoulline in his signature photo-realistic art, Bobcat Prowling follows the story of a yearling bobcat as it searches for a home of its own. [picture book, ages 4 and up]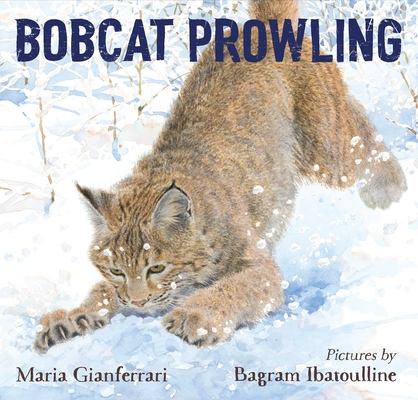 Our book is currently filling a niche since there are few current kids' books on bobcats that are traditionally published. Let's celebrate these stunning creatures with some bobcat books for kids + some instructive websites and videos so you can learn more about these intriguing felines.
Alissa Thielges' Bobcats is part of a Wild Cats series and showcases photos that elucidate bobcat behaviors, body parts, and habitat. It's also available in Spanish, Los Gatos Monteses. [nonfiction picture book, ages 4 and up]
Steve Swinburne's Bobcat: North America's Cat may have been published over 20 years ago, but this photo-illustrated classic remains one of the most informative books on bobcats and their diet and hunting habits. I love how it follows some sixth grade naturalist-sleuths on the prowl to track bobcats. [nonfiction picture book, ages 4 and up]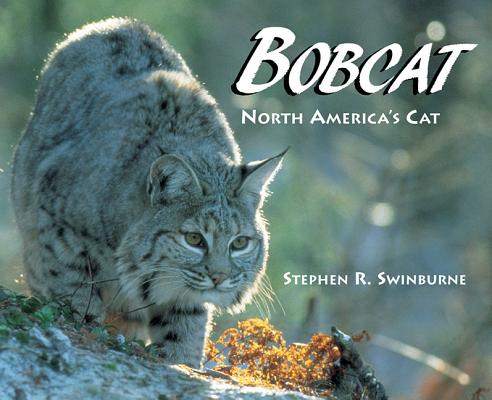 Bobcats, by Ann O. Squire, also offers bobcat basics on lifecycle, adaptation, habitat, and behavior. [nonfiction picture book, ages 7 and up]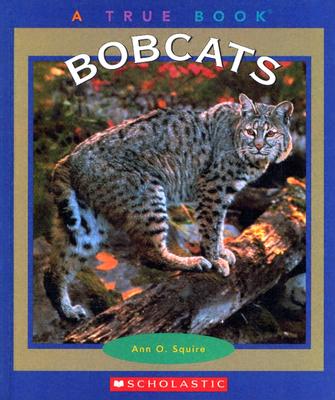 To learn more about bobcats, check out these helpful websites and videos:
• Explore bobcat basics in "Bobcat," National Geographic Kids
• Track urban bobcats in "Bobcat City: Studying Urban Cats," Texas Parks and Wildlife
• Watch a bobcat hunting: "Bobcat Prey," Nat Geo Wild
• Glimpse your urban neighbors in "Is There a Bobcat in Your Backyard?": Cool Green Science
• Discover the allure of the bobcat in "The Mystery and Magic of Bobcats," Kiawah Conservancy
Bobcat Prowling: 25 Book GIVEAWAY!
Let's continue our celebration with a 25 book giveaway! Thanks to the generosity of our publisher, Roaring Book Press, we'll be donating 25 copies of Bobcat Prowling to schools with bobcats as their mascots!
The grand prize is 5 signed copies of our book + a free one hour virtual author visit from yours truly! 20 other schools will receive a signed copy of the book.
To enter, please fill out the Rafflecopter below. We can only mail to U.S. and A.F.O. addresses.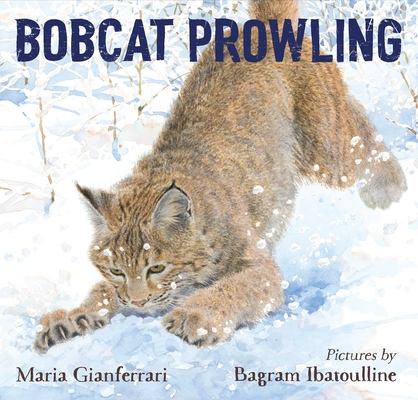 And keep prowling—you never know where it may lead!
Maria Gianferrari is a community scientist, self-taught naturalist, and bird nerd who holds an M.A. in Creative Writing and a Ph.D. in English. She is the author of narrative nonfiction picture books which celebrate urban ecosystems, the natural world and our wild neighbors. She also writes engaging expository nonfiction. And as a lover of dogs, Maria's fiction picture books star dogs as main characters and explore the human-canine bond. She writes from her light-filled, book-lined study in Massachusetts with rescue dog, Maple at her side.
p.s. Related posts:
Celebrate Tree Picture Books for Earth Day
Top 10 STEM Bird Books for Bird-Watching Kids
Top 10 STEM Expository Nonfiction Picture Books
Where Are the Wheelchairs in Children's Books?
Top 10 Favorite Nature Picture Books
Animal Friendship Picture Books
Where Are the Wheelchairs in Children's Books?
To examine any book more closely at Amazon, please click on image of book.
As an Amazon Associate, I earn from qualifying purchases.
My books:

BEST #OWNVOICES CHILDREN'S BOOKS: My Favorite Diversity Books for Kids Ages 1-12 is a book that I created to highlight books written by authors who share the same marginalized identity as the characters in their books.