Racism in the United States has existed since the colonial era, when white Americans were given legally or socially sanctioned privileges and rights while these same rights were denied to other races and minorities. from Wikipedia
Today, with the help of Bethany Edwards, founder of Biracial Bookworms, and her daughter Havana, we are tackling a controversial topic that we hope will help to move the conversation forward: White Fragility.
White fragility is characterized by emotions such as anger, fear, and guilt, and by behaviors including argumentation and silence. from White Fragility: Why It's So Hard for White People to Talk About Racism by Robin Diangelo
White Fragility: Why It's So Hard for White People to Talk About Racism by Robin Diangelo
"Antiracist educator Robin DiAngelo deftly illuminates the phenomenon of white fragility and "allows us to understand racism as a practice not restricted to 'bad people' (Claudia Rankine). Referring to the defensive moves that white people make when challenged racially, white fragility is characterized by emotions such as anger, fear, and guilt, and by behaviors including argumentation and silence. These behaviors, in turn, function to reinstate white racial equilibrium and prevent any meaningful cross-racial dialogue. In this in-depth exploration, DiAngelo examines how white fragility develops, how it protects racial inequality, and what we can do to engage more constructively."
If you think about it, the United States was founded through the genocide of the American Indians and the enslavement of African Americans. These acts of violence are contrary to Christianity and so therein lies the need to create "justification mythology." These myths are present today in recognizable forms of stereotypes:
If we assume that most agree that racism exists in the United States, what do we do about it from the standpoint of being white?
From Books for Littles: Children's Books About White Privilege
You might want to shield your child from the ugliness of the world. I do too on most days. However, having that choice is a privilege, and most often; White privilege. An alternative option for every caregiver is to choose to open the conversation so you can guide your children.

As early as 6 months, a baby's brain can notice race-based differences. By ages 2 to 4, children can internalize racial bias and start assigning meaning to race. 5 to 8-year-olds begin to place value judgments on similarities and differences. Moreover, by age 12 children have a complete set of stereotypes about every racial, ethnic, and religious group in society.
From Time Magazine: Why White Parents Need to Do More Than Talk to Their Kids About Racism
"I found that kids I interviewed who attended private schools attended whiter schools and perceived that they were smarter and more successful than their public-school peers. As such, these kids developed understandings of where they fit into the world. They told me that they knew they were special and more deserving than other kids.
How white children learn about racism in America does not only happen during the interactions they have at school, though. Everyday behaviors of white parents also matter: when to lock the car doors, what conversations to have at the dinner table, what books and magazines to have around the house, how to react to news headlines, who to invite over for summer cookouts, whether and how to answer questions posed by kids about race, who parents are friends with themselves, when to roll one's eyes, what media to consume, how to respond to overtly racist remarks made by Grandpa at a family dinner and where to spend leisure time. (Restaurants, vacation destinations and community events can be deliberately and by-default mostly white — or purposefully not.)"
p.s. Pair this post with A Unit on Skin Color: Picture Books and Videos
Children's Books That Talk About White Privilege
My 8-year-old daughter Havana (@thetinydiplomat) recently stood up during Read Across America week to protest the racism and harmful stereotypes in Dr. Seuss books. Havana understands that white privilege is spending an entire week reading books and not even noticing that have zero girls of color in any of them.
White privilege is reading books all week that center White people as the main protagonists and non-White characters in a subservient role. White privilege is celebrating an author who based characters on Blackface. Her solo protest was ignored by the administration and the PTA. However, the shirt she wore each day forced the conversations to happen among her classmates and teachers. Baby steps ARE steps.
The list of books Havana and I have prepared below take a more intentional approach to breaking down barriers. Furthermore, they will navigate steps to take with children so their behaviors and attitudes do less harm to marginalized communities. However, you can use almost any book on your shelf to discuss the way White supremacy pervades any community.
Lastly, simply reading these books won't be enough. Have these conversations with BIPOC people in your every day life. Have the courage to ask people in your life about how you might be unintentionally or unconsciously upholding a system of white supremacy. Above all, when they respond; really listen.

Not My Idea: A Book About Whiteness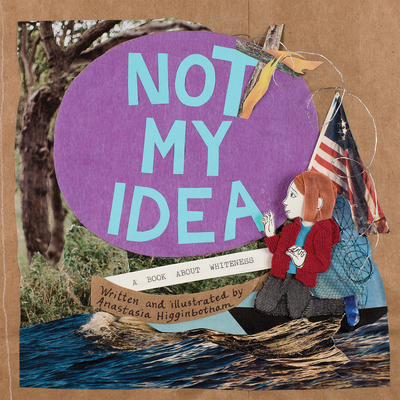 NOT MY IDEA: A BOOK ABOUT WHITENESS is a picture book that invites white children and parents to become curious about racism, accept that it's real, and cultivate justice. It's one of the first picture books that provides an honest explanation for kids about the current state of racial tension in America.
Purchase NOT MY IDEA: A BOOK ABOUT WHITENESS on Amazon | Shop your local indie bookstore.
Race Cars: A Book About White Privilege by Jenny Devenny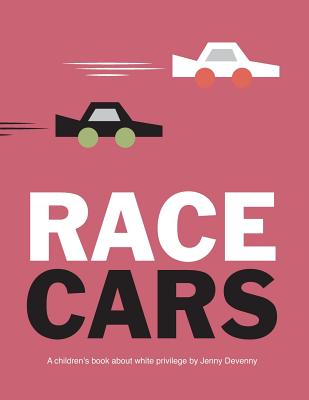 RACE CARS is a springboard for parents and educators to facilitate tough conversations with kids about race, privilege and oppression. This incredible book tells the story of 2 best friends; a white car and a black car. The two cars have different experiences and face different rules while entering the same race.
Purchase RACE CARS on Amazon | Shop your local indie bookstore.
Something Happened in Our Town: A Child's Story About Racial Injustice by Marianne Celano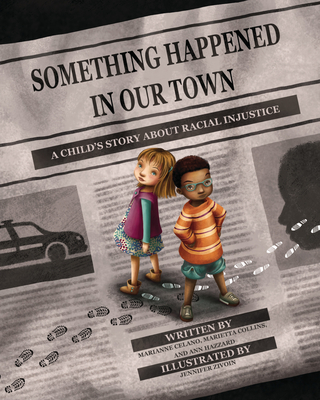 SOMETHING HAPPENED IN OUR TOWN follows two families — one White, one Black — as they discuss a police shooting of a Black man in their community. In almost every school, children are practicing intruder drills. Again, every day violence is plaguing marginalized communities because of the systematic oppression of White supremacy. The story aims to answer children's questions about such traumatic events. Lastly, it will help children identify and counter racial injustice in their own lives.
*Note: It also includes an extensive note to caregivers with guidelines for discussing race and racism with children, child-friendly definitions, and sample dialogues. I also highly recommend following Nelba Marquez-Greene on Twitter who lost her daughter Ana-Grace to gun violence in the Sandy Hook school shooting. She continually has great advice and resources to offer.
Purchase SOMETHING HAPPENED IN OUR TOWN on Amazon | Shop your local indie bookstore.
Let's Talk About Race by Julius Lester, illustrated by Karen Barbour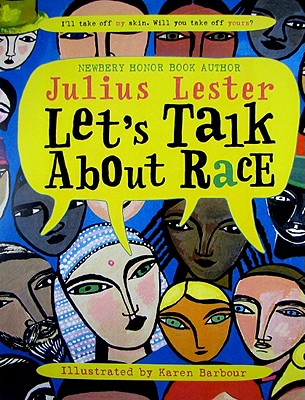 LET'S TALK ABOUT RACE shares the author's own story as he explores what makes each of us special. This stunning picture book introduces race as just one of many chapters in a person's story. This book helps children learn strategies and the vocabulary to discuss what they see. Most importantly, the book encourages kids to begin those courageous conversations in order to create a future that resolves differences.
Purchase LET'S TALK ABOUT RACE on Amazon | Shop your local indie bookstore.
Lila and the Crow by Gabrielle Grimard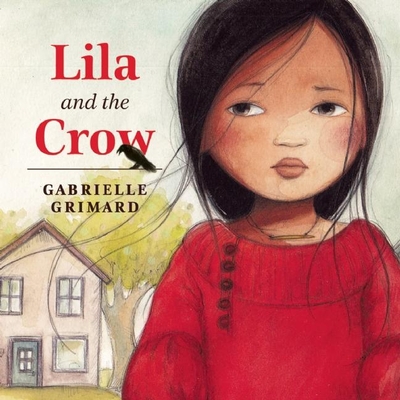 LILA AND THE CROW deals with the loneliness that often comes with dark skin. Bullying is a topic largely covered in schools. However, specifically being bullied for the color of your skin vs. not sporting the latest fashion trends is VERY different. In this book, Lila is mocked by others because of her dark skin and hair. At her lowest point of despair, a magical encounter with the crow opens Lila's eyes to the beauty of being different. This revelation gives her the courage to proudly embrace her true self.
Purchase LILA AND THE CROW on Amazon | Shop your local indie bookstore.
Brave Ballerina by Michelle Meadows, illustrated by Ebony Glenn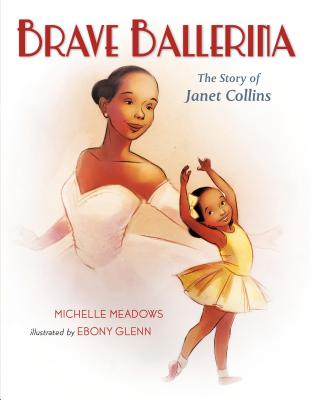 In BRAVE BALLERINA, Janet Collins wanted to be a ballerina in the 1930s and 40s. This was a time when racial segregation was widespread in the United States. Janet pursued dance passionately, despite being rejected from discriminatory dance schools. As a teenager, she was accepted into the Ballet Russe de Monte Carlo. Janet refused the acceptance based on their condition that she paint her skin white for performances.
Janet continued to go after her dreams, never compromising her values along the way. From her early childhood lessons to the height of her success as the first African-American prima ballerina in the Metropolitan Opera; this is the story of a remarkable pioneer.
Purchase BRAVE BALLERINA on Amazon | Shop your local indie bookstore.
A Scarf for Keik0 by Ann Malaspina, illustrated by Merrilee Liddiard

A SCARF FOR KEIKO is a great example of how standing up for what is right. The book uses a simple handmade give to show kids how to treat others with respect. In turn, they learn that it is only when kids are different, it leads to a validation of someone's humanity.
It's 1942. Sam's class is knitting socks for soldiers and Sam is a terrible knitter. Keiko is a good knitter, but some kids at school don't want anything to do with her because the Japanese have bombed Pearl Harbor and her family is Japanese American. A Scarf for Keiko leads kids through a tale of knowing what they should do vs. what others want them to do.
Purchase A SCARF FOR KEIKO on Amazon | Shop your local indie bookstore.
Middle Grade Book Recommendations
One Crazy Summer by Rita Williams-Garcia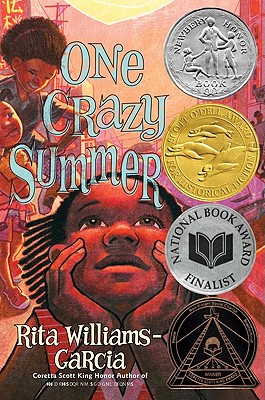 Rita Williams-Garcia's book ONE CRAZY SUMMER tells a story of three sisters who experience the Black Panther party firsthand and brings about a discussion on cultural and ethnic identity. Critical themes in this books are sisterhood, family, emotional abuse/neglect, activism, prejudice, history, and slanted/biased media coverage.
All American Boys by Jason Reynolds and Brendan Kelly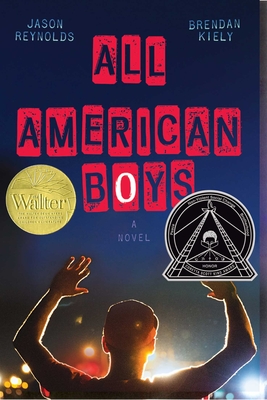 One of the biggest white privileges is the stereotype that comes to mind when you describe a person as "All-American". Most will picture a white person with blond hair and blue eyes. In ALL AMERICAN BOYS, authors Jason Reynolds and Brendan Kiely's wrote story of stereotyping and racial profiling that is one to be read, and read again.
Further Suggested Reading
White Supremacy in the Classroom– Tools and strategies from teachers of color to guide learning how to fight white supremacy and white privilege in the classroom to help raise empathetic global citizens.
Dear White Teacher: 13 Books to Read About Racial Literacy– Teachers, if there is time to put pictures of flair pens and color coordinated art bins on Instagram, there is time to research how to break the system of racial inequality in the classroom.
When Racial Bias is Taught Through Children's Literature– Too often schools are the breeding grounds for racial inequality if they choose not to face it head-on. Racial conflicts based on white privilege amongst young kids often remain hidden. In turn, those who pay the price: students of color.
---
This guest post is by Bethany Edwards. Bethany is an international elementary educator as well as a reading and literacy specialist. She blogs on various aspects of multicultural education from a global perspective at Biracial Bookworms.
Connect with Biracial Bookworms
Instagram | Twitter | Pinterest | Facebook Group | Facebook Page | Newsletter
p.s. Here are a few more children's books to talk about White Fragility.
The People Shall Continue by Simon J. Ortiz, illustrated by Sharol Graves
Indigenous peoples of the United States prevail despite attempts throughout history to eradicate their language, culture, and way of life. [picture book, ages 6 and up]
Sylvia & Aki by Winifred Conkling
This book reveals the remarkable, never-before-told story—based on true events—of Mendez vs. Westminster School District, the California court case that desegregated schools for Latino children and set the stage for Brown vs. Topeka Board of Education at the national level.
From Booklist: This novel presents a fictionalized account of injustices endured by two real California children during World War II and is based on multiple interviews with both and other historical records. In alternating chapters, Conkling follows the forced relocation of young Aki Munemitsu and her family to a camp in Arizona and the experiences of Sylvia Mendez, who moves into Aki's old room when her father rents the Munemitsus' asparagus farm. When his children are denied enrollment in the town's main school, Sylvia's father institutes what becomes the landmark desegregation suit Mendez v. Westminster School District. [chapter book, ages 9 and up] Pair this book with Separate is Never Equal: Sylvia Mendez and Her Family's Fight for Desegregation.
Separate is Never Equal: Sylvia Mendez and Her Family's Fight for Desegregation
by 

Duncan Tonatiuh

The battle for Civil Rights was fought not just in the Deep South but also in Southern California near where I grew up. It also was fought by browns as well as blacks. Almost 10 years before Brown vs. Board of Education, Sylvia Mendez and her parents helped end school segregation in California that was aimed against Hispanic Americans. This lesser-known story shows the depth and breadth of the Civil Rights Movement. [picture book, ages 7 and up]
Loving vs. Virginia: A Documentary of the Landmark Civil Rights Case by Patricia Hruby Powell, illustrated by Shadra Strickland
In lyrical, spare free verse, this chapter book tells the story of two teenagers who fell in love, got married, breaking the law, and changed the law. Their landmark case made mixed-race marriage legal. 2017 marks the 50th anniversary of the landmark case Loving vs. Virginia, which fought against discrimination, racism, and segregation, and WON! [free verse chapter book, ages 14 and up]
When A Ghost Talks Listen by Tim Tingle
It might not be widely known that the Choctaw were allies of the U.S. Government and that Choctaw Chief Pushmataha was also a U.S. Army General and close friend of Andrew Jackson. In this excellent series, the reader learns how Chief Pushmataha and other Choctaw chiefs were murdered by Andrew Jackson and his people, in order to remove them from their lands. [middle grade, ages 8 and up]
Ghost Boys by Jewel Parker Rhodes
This timely book shows the perspective of twelve-year-old Jerome, now a ghost. His murder by police, the result of a toy being mistaken for a weapon, shows how this tragedy affects Jerome, his family, but also the police officer and his family. Jewel Parker Rhodes also weaves in Emmitt Tills' story. Use this book to understand the genesis of the #BlackLivesMatter movement. [middle grade, ages 9 and up]
Thank you to everyone on my Instagram who helped me with more great book suggestions:
We're reading Mixed by Aree Chung right now (you can see a couple pages in my stories). It's a great way to introduce some ideas for very young kids. We also have Something Happened in Our Town by Marianne Celano, Marietta Collins, and Ann Hazzard. My five year-old sort of understands it but it's probably better for 6 or 7+.
Mixed by @arreechung is absolutely fantastic! 👍
My book THE ARABIC QUILT is coming out at the end of this year and makes for good conversation on foreign languages/accents.
Not my Idea by Anastasia Higginbotham
Thanks for putting this out there! We agree that Not My Idea: A Book About Whiteness should be on your list!@ahigginbooks
Not my idea : a book about whiteness / written and illustrated by Anastasia Higginbotham @dottirpress, 2018. @ahigginbooks
I second Not My Idea!
Not My Idea by Anastasia Higgenbotham
Breakout by Kate Messner, You Don't Know Everything Jilly P! by Alex Gino, Watch Us Rise by Renée Watson and Ellen Hagan. First two are mg, last one YA.
Iggies house by Judy Blume
Naomis Too by @olugbemisolarhudayperkovichand @audrey_vernick
Also loved "Something Happened in our Town" it's a picture book but tackles police brutality & being a white ally. It's amazing.
This is a favorite.
Blended by Sharon Draper is new and fabulous.
Blended, Ghost Boys, & All American Boys are books I'm having (or will) my kids read and discuss as a family. Following for more suggestions!
circleofgratitude
"Waking up White, and Finding Myself in the Story of Race" by Debby Irving
My 9 yo really connected with and understood Ghost Boys by Jewell Parker Rhoads. When she's older I'm looking forward to having her read The Hate U Give by Angie Thomas.
Ok so not exactly a book 🙈 but we talked a lot about this topic after watching zootopia.. how the rabbits are all so nice and yet still horribly racist.. and how officer hops, once she gets a position of power, perpetuates that racism, even though she has a predator friend (thereby calling out that defense 'i have _____ friends so I can't be racist'.. Lester's book let's talk about race was a good conversation starter.. I'll try to think of more that specifically address the angle you're looking for..
We March by Shane l. Evans. I talked with my preschool child about the pictures in the book. How we are/do similar things to people depicted. How they look different than us or each other. Why people did and do March. How we can behave if we see someone is not being treated with respect.
Also always taking about what we should do if we wrong someone else… At this age it's almost as important to have the conversation inspired by the text and images that they can relate to
Thank you for addressing this! At the risk of self-promotion😬, standing up to racism is at the heart of my new middle-grade novel, MY YEAR IN THE MIDDLE. (
Here Wee Read also has a great book list: So You Want to Talk About Race: Picture Book Recommendations for Kids
p.p.s. Related posts:
A Unit on Skin Color: Picture Books and Videos
Top 10 Multicultural Dance Picture Books
To examine any book more closely at Amazon, please click on image of book.
As an Amazon Associate, I earn from qualifying purchases.
My books:

BEST #OWNVOICES CHILDREN'S BOOKS: My Favorite Diversity Books for Kids Ages 1-12 is a book that I created to highlight books written by authors who share the same marginalized identity as the characters in their books.