Growth Mindset is an attitude about failure and setback. It's the belief that failure and setback are part of the journey of learning and that anyone can make progress by just not giving up. In some ways, this is an Asian American Tiger Parenting attitude that says grades and success are the results of effort, not a genetic gift.
You can apply the growth mindset attitude to anything: STEM, sports, music, and even drawing ability. It's not that "I can't do it." Or "I'm not good at this." It's predicated by the word "yet"… Just a little more effort Just keep at it and you will get there.
I've been collecting these Growth Mindset picture books this past year that have come my way. There are more well-known Growth Mindset picture books like these below, but I hope you like these lesser-known books too!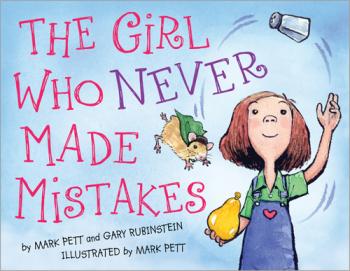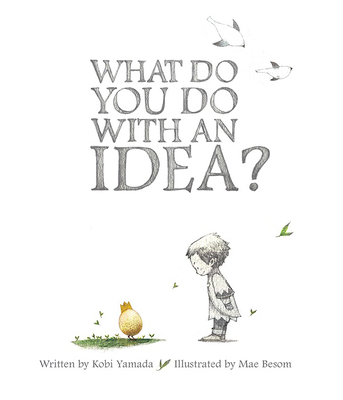 I'm giving away a pair of Growth Mindset picture books to ONE winner! Please out the Rafflecopter at the bottom to enter. What are your favorite Growth Mindset picture books?
Growth Mindset Picture Books
The Dreamer by Il Sung Na
"When pigs fly" is a hyperbole. It's put to good use in this picture book about a pig who admires birds and wants to fly too. At first, the pig's flying machines don't work, so the pig solicits help. The pig and his friends don't give up and try iteration after iteration until one day, the pig really can fly! Pair this with The Most Magnificent Thing and talk about working with a team versus working solo. [picture book, ages 4 and up]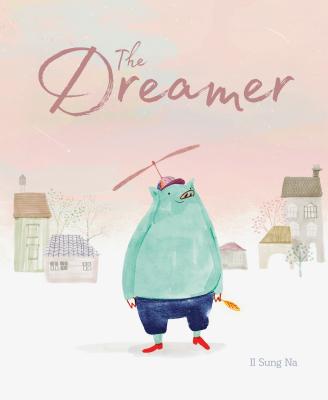 The Fox Wish by Kimiko Aman, illustrated by Komako Sakai
Is this magical realism or just a wish coming true? Roxie and her little brother go back to the woods to get the jump rope that she forgot. They find foxes attempting to jump rope. The foxes have trouble so the girl and brother give the foxes some tips to improve their jump rope skills. It's a wish come true for the fox, including a fox named Roxie. Is this a coincidence or an indication that more wishes can come true. This is a dreamy gentle picture book with foxes exhibiting a growth mindset! [picture book, ages 4 and up]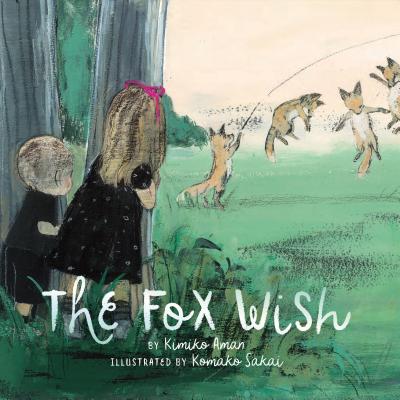 Bogo the Fox Who Wanted Everything by Susanna Isern and Sonja Wimmer
Inventors utilize a growth mindset attitude because inventing is a game of trial and error.n Bogo the fox is an inventor who is working on a flying machine. But that's just his first invention. He also works on night vision glasses, jumping stilts, and a protective shell among his many ideas. He failed at all these ideas and decided to give up. (That's not a growth mindset attitude!) When wolves creep up to eat Bogo and his friends, he finds that his own senses work better than his failed inventions. He decides to keep inventing, but he also realized that he has a lot of special qualities that don't need improvement. Pair with The Dreamer. Both animals want to fly, but they go about it differently.  Why do you think Bogo initially gives up and the pig doesn't? What role do friends have in a growth mindset attitude? [picture book, ages 4 and up]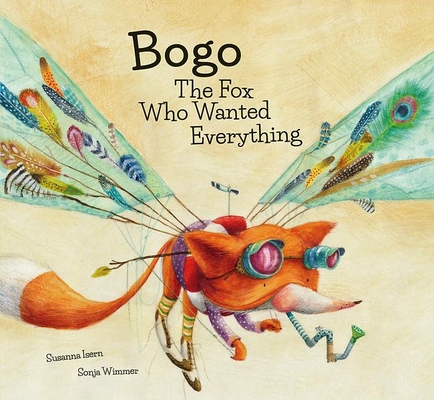 This is Not a Picture Book! by Sergio Ruzzier
Learning to read takes a growth mindset attitude. It doesn't happen overnight, though somethings it feels that way. Chick in this book picks up a book with only words and no pictures. Chick is discouraged because Chick can't read yet. With the encouragement of an insect, Chick discovers that some of the words are familiar and slowly decodes the book. This is a gentle picture book to encourage readers who are working to read independently! [picture book, ages 3 and up]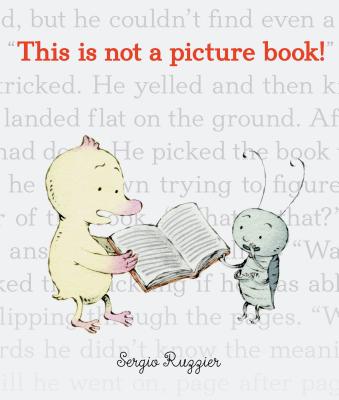 Pablo & His Chair by Delphine Perret
A chair is not just a chair to sit in Pablo's eyes for Pablo is a boy who is many things: student, kid, musician, cowboy, astronaut, and soccer player. It just depends on the day and how he is feeling. When he receives a chair for his birthday, he is mad at first. A chair to sit still in? That's not for him. But then he discovers the many uses of a chair and becomes a chair acrobat who performs all over the world. When he decides he is done performing, he goes home, and finally sits in his chair to tell his family about his adventures at the dinner table. This is a quirkly picture book that celebrates a growth mindset towards unwelcome presents. [picture book, ages 4 and up]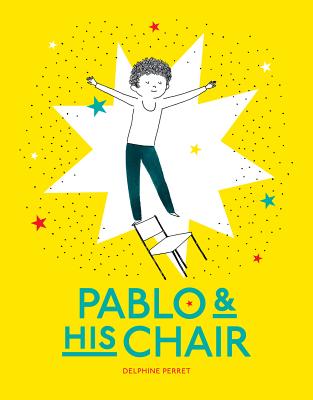 Growth Mindset 2 Picture Book GIVEAWAY!
I'm giving away this pair of Growth Mindset picture books to ONE winner! Please out the Rafflecopter below to enter. I can only ship to U.S. addresses due to the high cost of shipping.
To examine any book more closely at IndieBound, please click on image of book.
As an IndieBound Associate, I earn from qualifying purchases.