Please welcome my guest author today, Saadia Faruqi. Her new early chapter book series is Meet Yasmin!
Meet Yasmin! by Saadia Faruqi, illustrated by Hatem Aly
This is a delightful #OwnVoices series with a strong girl character. Yasmin is a second-grader Pakistani American with a multigenerational family. Her adventures reflect her enthusiastic nature and loving family. I love how Pakistani culture and languages are infused into the story. [early chapter book series, ages 6 and up]

We are giving away 3 copies of Meet Yasmin! Please enter the Rafflecopter at the bottom to enter.
——-
When I began writing the early reader series Meet Yasmin! I was faced with two choices: make her an all-American little girl or highlight her very Muslim identity. I looked at my own daughter, then in kindergarten, and all her friends, and realized that Yasmin could be both. The star of the series, surrounded by loving family members and friends, Yasmin is the typical American girl. Many adults may find her different than what they'd consider American, but I believe that's not the case with my readers. The children in our elementary schools today are immersed in a culturally and religiously diverse atmosphere, where their friends and neighbors may be from a different country, or speak a different language at home, or practice a different faith. It's what makes America, America.
Yasmin isn't the only amazing Muslim character in young children's books of course. Here are five more of my favorites – after my own Yasmin!
5 Muslim Girl Characters To Read Today
Rubina in Big Red Lollipop
I recently read this picture book by Canadian-Pakistani author Rukhsana Khan and was blown away by the very realistic portrayal of Rubina, the oldest daughter. How many times have my own children insisted on going to birthday parties, upsetting my own family's traditions and younger siblings' feelings? Rubina is stubborn, but she's also a good girl who understands her role as first generation western child. I want to give her a hug! [picture book, ages 4 and up]

Lailah in Lailah's Lunchbox
Ramadan-focused books are always favorites of mine, and this one by Reem Faruqi tops my list. Lailah may be a lonely girl, but she's brimming with creativity and imagination. She solves her problem with a little help from her teachers, but her courage is all her own. [picture book, ages 4 and up]

Fatimah in I'm New Here
Don't feel sorry for this shy little girl, created by Anne Sibley O'Brien. Fatimah is intelligent and creative, just not very sure how she fits into her new classroom. She's a character who will strike empathy in readers' hearts and probably resembles someone you may know. [picture book, ages 4 and up]

Farah in One Green Apple
Imagine being the new girl in a new school and new country, where you can't even speak the same language as everyone else. Eve Bunting has created a character in Farah who is brave and industrious, who figures out the similarities in everybody around her rather than focus on the differences. What a smart girl! [picture book, ages 4 and up]

Unnamed Girl in Mommy's Khimar
I wish I knew this little girl's name, because she is so adorable! Jamilah Thompkins-Bigelow has created a sweet and curious character who radiates fun and imagination. Creeping into mommy's closet, playing dress-up, and dreaming bug dreams is every little girl's mission on a lazy afternoon. This is a book children will read over and over. [picture book, ages 4 and up]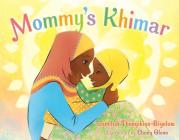 3 Book Giveaway of Meet Yamin!
We are giving away 3 copies of Meet Yasmin! Please enter the Rafflecopter below to enter. We can only ship to U.S. addresses.

Saadia Faruqi is a Pakistani American writer, essayist, and interfaith activist. She writes for a number of publications including the Huffington Post and is editor-in-chief of Blue Minaret, a magazine for Muslim art, poetry, and prose. Her adult short story collection Brick Walls: Tales of Hope & Courage from Pakistan was published in 2015. She resides in Houston, TX with her husband and children. Her new early reader series Meet Yasmin! is now available at https://www.amazon.com/Meet-Yasmin-Saadia-Faruqi/dp/1684360226
To examine any book more closely at IndieBound, please click on image of book.
As an IndieBound Associate, I earn from qualifying purchases.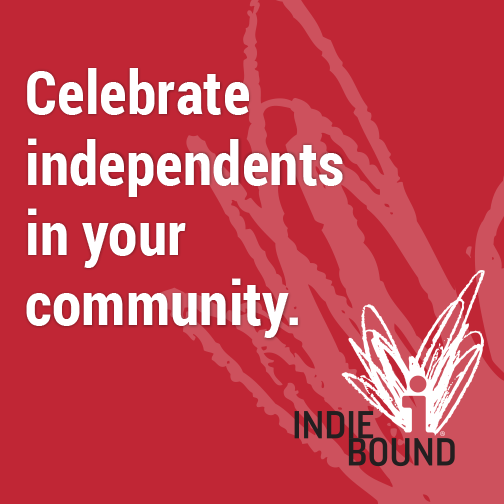 My books:

BEST #OWNVOICES CHILDREN'S BOOKS: My Favorite Diversity Books for Kids Ages 1-12 is a book that I created to highlight books written by authors who share the same marginalized identity as the characters in their books.