Encourage good habits by reading these children's books about chores and helping at home. A great tie in to instilling household chores!
Help your children learn responsibility through chores. The following books help kids learn about taking care of a home and how they can do their part.
5 Amazing Children's Books About Chores
What Mess? by Tom Lichtenheld
In the book "What Mess?
", you'll follow one funny character through a rhyme-filled adventure cleaning up a bedroom. In this amusing story, a boy and his parents exchange amusing dialogue about how messy his room is, although it doesn't seem so messy to him.
To his parents, the room is such a "disaster zone" that he'd have to clean just for it to be considered a mess. The illustrations are vividly detailed, and it's a hysterical read for both parents and kids. [picture book, ages 4 and up]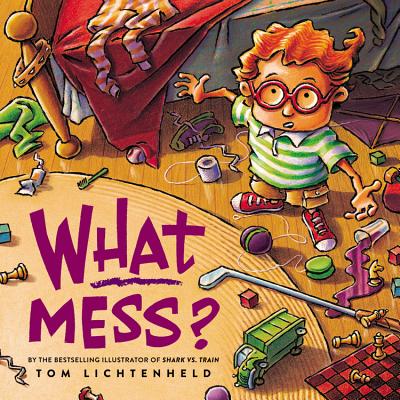 Tillie and P-Trap the Plumber by 
Patrick C Foley and 
Julia Chamness
A home's plumbing system is one of the most misunderstood, and when you think of cleaning, you don't always think of cleaning or helping in the bathroom or kitchen when something goes wrong. Even many adults aren't sure how to handle plumbing issues that arise in the house.
A plumber at  a plumbing company based in Melbourne, says, "The plumbing industry has come a long way in the past 10 years and drain technology has been leading the pack in terms of new tools and devices to help clear drains and also keep them cleared once the drain is open."
With so much to learn in the way of plumbing, there are very few books that cover the bases. Tillie and P-Trap the Plumber
 is a great book that teaches children the importance of plumbing, and how it works. In the book, a young girl by the name of Tillie accidentally clogs the sink while brushing her teeth.
When the plumber, P-Trap, is called over, Tillie watches in fascination as he unclogs the sink and allows Tillie to use the tools to help out.
The book not only teaches children the basic fundamentals of plumbing but also helps young women understand that they, too can be plumbers and can take care of handiwork in the home.
By eliminating stereotypical gender roles, it offers a different type of message: any individual can become anything they want. [picture book, ages 2 and up]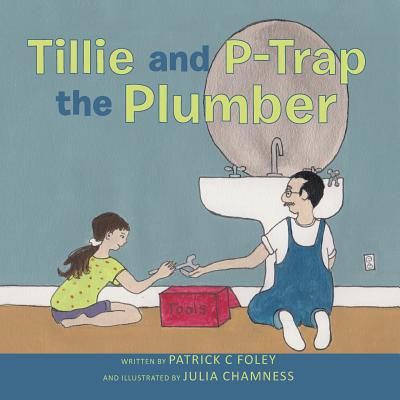 Little Rabbit and the Meanest Mother On Earth by 
Kate Klise and 
M. Sarah Klise
You know how the story goes: when you ask your kids to help around the house—especially when it comes to cleaning their bedroom—and they think you're the worst mother on Earth.
In "Little Rabbit and the Meanest Mother on Earth
," the main character, Little Rabbit, is upset when his mother requests that he clean his room before he is allowed to go to the circus.
In an attempt to do what he wants to do, Little Rabbit starts his own circus in his bedroom, and the main attraction is "the meanest mother on Earth." However, by the end of the story, as Little Rabbit snuggles up to his mother in bed in a clean room, he realizes that this tough love comes from a genuine place of care. [picture book, ages 4 and up]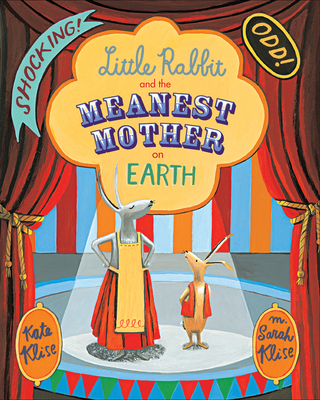 The Berenstain Bears And The Messy Room by Stan and Jan Berenstain
The Berenstain Bears are a classic option for any family. In "The Berenstain Bears and the Messy Room
," Mama gets upset when she sees just how messy her kids' room is.
To prevent toys and other items from being tossed into the trash, they learn the proper way to clean their room while organizing it in a way that stays clean. Your children will notice some similarities in their own rooms and become encouraged to get things going just like the bears. [picture book, ages 3 and up]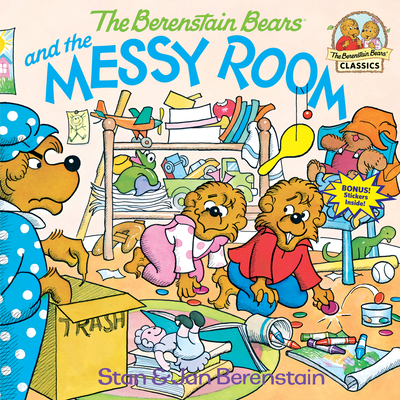 I Just Forgot by Mercer Mayer
Like the Berenstain Bears, the Little Critter book collection is also a classic. Mercer Mayer's "I Just Forgot" is a perfect example. It allows kids to relate to the main character, who "just forgets" to do the majority of his household chores.
It begs the question, "Is the child simply forgetting? Are they not paying attention? Or does the memory need to be exercised?" As these questions are asked, the book aims to help children improve their memories and a sense of responsibility.
It teaches them to remember the household chores they've been asked to do and is a fun way to go over the things that children are supposed to do every day. [picture book, ages 3 and up]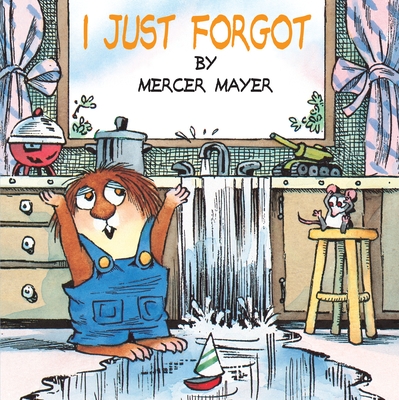 To examine any book more closely at Amazon or IndieBooks, please click on image of book.
As an Amazon  and IndieBooks Associate, I earn from qualifying purchases.
My books:

BEST #OWNVOICES CHILDREN'S BOOKS: My Favorite Diversity Books for Kids Ages 1-12 is a book that I created to highlight books written by authors who share the same marginalized identity as the characters in their books.