Josh Funk has had a slew of book launches lately! I missed his Albie Newton at Blue Bunny Books so I was determined to make How To Code a Sandcastle since it was right in my town at Newtonville Books.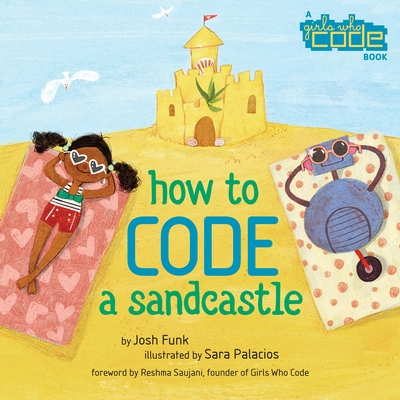 His event was well attended and I saw Jacqueline Davies again this week (last week we were both at Newtonville Books again for Susan Tan's Cilla Lee-Jenkins: This Is A Classic). I joked that we have to stop meeting this way, but she said, "Oh no, we absolutely have to KEEP meeting this way."
She made the Albie Newton book launch as well last week. I asked her how many book events she attended, and she said, "As many as possible." Josh Funk says that he subscribes to the events at all the independent bookstores in Massachusetts to track the KidLit ones. Hmm… I was thinking that I was doing pretty well to make all the children's book events at Newtonville Books, my latest goal. I also saw illustrator and author Jannie Ho there. I had been wanting to attend an event for her first picture book that she wrote and illustrated, Bear and Chicken. It turns out that she has a group illustration exhibit the next day in my town, so I felt very "Jacqueline Davies-like" by attending two events in one weekend! What can I say? She inspires me!

It is fun to see how each author structures a book event. Josh has so many picture books out that he can fill the time simply by reading his latest picture books and provide a little backstory. Here's the backstory on How To Code A Sandcastle:
I think his latest picture book is the perfect match since he is a software engineer at MIT's Media Lab. I don't know any other picture book author who also programs for a living! His day job sounds fun too. MIT's Media Lab is a dream job for most programmers that I know!
His book is in collaboration with Girls Who Code. I personally believe in these types of STEM introductions. My two daughters were introduced to coding in elementary and middle school through Hour of Code. It made my arty daughter declare, "I'm good at coding!" My middle daughter is now taking Honors Computer Science in 10th grade. (My son, in 8th grade, had learned Scratch and Java through gaming.)
Josh's picture book is the perfect introduction to computer programming concepts in a concrete and relatable way: building a sandcastle. I love how the robot is named "Pascale" like the computer programming language! These small details really make the book perfect!
I have a short video of his book launch here:
I'll try to attend more author/illustrator events and report back on my blog. I hope that it makes you feel like you were there too!
HOW TO CODE A SANDCASTLE Giveaway!
We are giving away a copy of How To Code a Sandcastle by Josh Funk. Please fill out the Rafflecopter below to enter. We can only mail to U.S. addresses.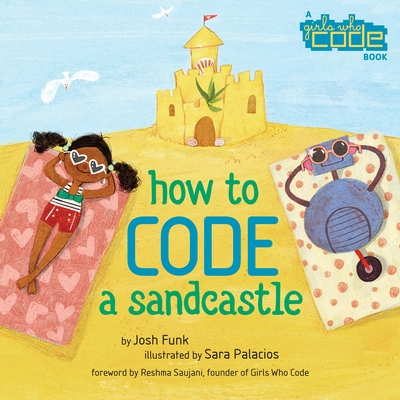 p.s. Here are all of  Josh Funk's books:
It all started with Lady Pancake and Sir French Toast. Josh was inspired by his two kids at the breakfast table. There are now three books in this fun, rhyming series.



His first non-rhyming picture book is It's Not Jack and the Beanstalk, a hilarious fractured fairy tale.

How To Code a Sandcastle is also not rhyming.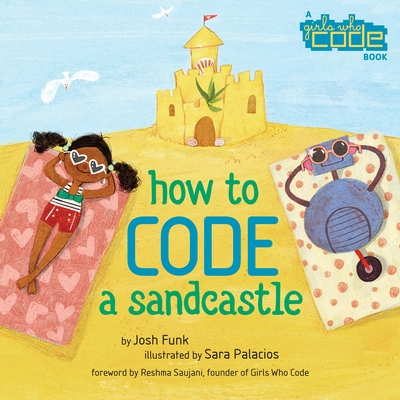 Albie Newton is also newly minted. It's about a boy who is a great inventor but also disrupts the kids around him.

Dear Dragon: A Pen Pal Tale is one of his most well-known picture books.

There's also Pirasaurs!

Finally, look for the upcoming Lost in the Library which is about the lion statues in front of the New York Public Library which is celebrating its 100 year birthday!

To examine any book more closely at IndieBound, please click on image of book.
As an Indiebound Associate, I earn from qualifying purchases.