I sometimes use my blog as a digital scrapbook for my kids. I hope that someday when they have kids, they will be able to find cherished memories online via my blog. I'm chronicling my daughter's Nordic Ski season here today.
She started Nordic Skiing (cross country) as a freshman in high school at Newton North, so this is just her second season on the snow. Last year, she set a goal to make regionals, and she did. She went to U16 Regionals in Maine and earned herself a jacket, knit cap, and long sleeve t-shirt. She was just in it for the gear. Halfway through the high school season, she moved up to varsity (and stopped falling down). She made the squad for States and earned a point for her team, which finished 7th in the state.
This year, she set her sights on making Top 10 in the league which garners a rather large trophy. She managed to place in the 10th place, and her team placed first in the league. States was a different story.
Newton North High School Nordic Ski team had a great season, but unfortunately, most of the girls on the team were sick for the state competition. Serena Jampel was very sick. Sophie Wax had strep and was one only day one of antibiotics. My daughter, Ali Lee, was sick but not as sick as Serena and Sophie who were champions just for showing up and skiing to earn their team points.
By Scott Souza
ssouza@wickedlocal.com
The cross country ski season in New England often does not come without its obstacles when it comes to changing weather and course conditions throughout any given winter.
The Newton North cross country ski team dealt with all kinds of these conditions at the Nordic States on a fast, icy course during a meet held under a full moon at night, but still came through with a pair of top-seven finishes and second-place individual finishes from Jacob Jampel and Rose Teszler.
"Newton North as a team has worked on managing sharp turns and technical climbs," North coach Chandra Wisneski said, "but in a race setting with 120 other skiers – on a three-times, 2.2-kilometer loop – it is a different story. The best description I think came from Rose (when she said): 'This race came down to luck.'
"There were people falling everywhere and you just had to do your best to avoid them, or when you fell get back up quicker than everyone else."
Rose Teszler helped lead the North girls to fifth as a team with her second-place finish in 18 minutes, 24.8 seconds. Sophia Wax was 27th in 21:29.3, Emma Bailey was 51st in 23:54.8, Ali Lee was 54th in 24:30.0, Jessica Coomber was 58th in 25:12, Serena Jampel was 61st in 25:39.3 and Josephine Graham was 62nd in 25:42.6.
"Rose did a great job saying above the race," Wisneski said. "She fought for that finish and earned every second. She is a gutsy skier who uses her power to crush the competition. Rose stayed solid on her feet through most of the race, but her level-headedness allowed her to look past minor setbacks and focus on skiing well all the way to the finish."
Wisneski noted that much of the team was dealing with an illness at the meet with several top skiers "feeling less than themselves." She credited Bailey and Coomber for "stepping up and racing hard."
In the boys event, Jacob Jampel was second overall in 14:33.3 in leading the Tigers to seventh overall as a team.
"After the race," Wisneski said, "he was reflecting to stay that he is a power skier who does better on rolling hills, this course favored someone more technical. That being said, Jacob skied a smart race. He avoided pile-ups and skied well through the transitions. I believe if the course was a bit longer he would have and another victory."
Joseph Silagi 24th in 16:14.3, Max Teszler 39th in 16:51.9, Evan Hoch 56th in 18:15.5, Alex Crystal in 61st in 18:41.9, Eros Sakalowsky 76th in 19:37.7 and Bergen Nelson in 78th in 19:42.1 for North.
"On the men's side conditions were more treacherous as the second race on a well-trodden course," Wisneski said. "Max Teszler raced a solid race, but a mishap at the finish left him having to double back, loosing valuable time. Jojo Silagi broke a pole and skied three-quarters of a lap with one pole, but still did not get passed."
The South boys also qualified for States and were 15th as a team with Alex MacArthur 70th in 19:15.9 and Thomas Blum 77th in 19:42.5.
Four members of the North team then went on to ski at the Eastern High School Championships this past weekend at Black Mountain in Maine. The event brings together the top 24 boys and girls skiers from each New England and New York.
Jacob Jampel was 21st in the boys race, while Rose Teszler was 36th in the girls race. North's Serena Jampel and Wax were also selected to the team.
"This team is literally the most spirited group I have ever worked with," Wisneski said after States. "Their team dynamic is stellar. They cheer for each other because they like each other, not because they feel obligated. They started the dance party after the last skier finished and were the last ones to leave. Their energy is contagious."
Scott Souza can be reached at ssouza@wickedlocal.com.
MAY 02, 2018
Boston Globe
Complete All-Scholastics page
Athletes of the Year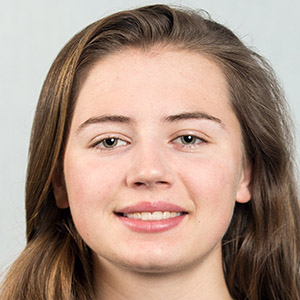 Laura Appleby
DIVISION 1: LINCOLN-SUDBURY | SOPHOMORE
The sophomore from Lincoln cruised to the state title at Berkshire East by one minute, 56 seconds after a runner-up finish in 2017. The top skier in Mass Bay West, Appleby earned three top 6 finishes at the Eastern Championships.
All-scholastics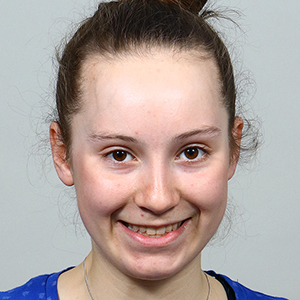 Eva Baumann
BROOKLINE | FRESHMAN
The freshman from Chestnut Hill finished as the Mass Bay East champion, was fourth at the state meet, and placed ninth for the New England Under-16 girls on the Eastern Cup circuit. Baumann is also the varsity lacrosse goalie.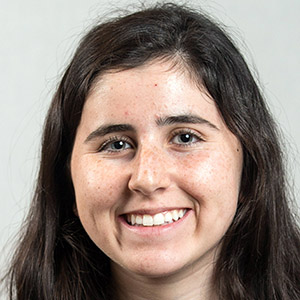 Phoebe Meyerson
CONCORD-CARLISLE | JUNIOR
In her second season of competitive skiing, Meyerson was third in Mass Bay West, seventh at the state meet, and qualified for Eastern Championships. She competes for Cambridge Sports Union, runs varsity cross-country, and is a high honors student.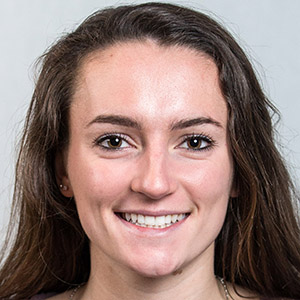 Hannah Piispanen
WINCHESTER | SENIOR
The senior capped a stellar season with a third-place finish at the MIAA state meet after placing second in Mass Bay West. A National Honor Society student, Piispanen will run cross-country at Babson and ski for Wellesley's club team.
Rose Teszler
NEWTON NORTH | SENIOR
The senior captain was the runner-up in Mass Bay East as well as at the state meet at Berkshire East. Teszler was a Bay State Conference cross-country All-Star last fall. A National Merit finalist, she will attend Swarthmore.
Coaches of the Year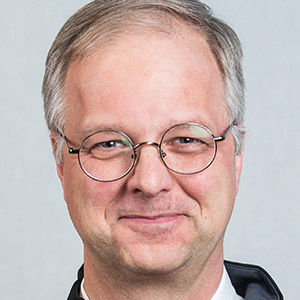 Scott Carlson
DIVISION 1: WINCHESTER
With a core of four-year skiers for the first time in the program's nine-year history, the Wittenberg grad guided the Sachem girls to a third-place finish in Mass. Bay West and a sixth at the state meet.
All-Stars
Mass. Bay East
BROOKLINE: Eva Baumann, Flora Fried.
NEWTON NORTH: Serena Jampel, Ali Lee, Rose Teszler, Sophia Wax.
WELLESLEY: Natalie Boyle, Ellie Meara, Kate Weinberg.
Mass. Bay West
ACTON-BOXBOROUGH: Margaret Flaum.
CONCORD-CARLISLE: Phoebe Meyerson, Ella Nichol.
LINCOLN-SUDBURY: Laura Appleby, Hannah Piispanen.
WAYLAND: Tali Wong.
WESTFORD: Katherine Arnold.
WINCHESTER: Shannon Lyons, Hannah Piispanen.
My books:

BEST #OWNVOICES CHILDREN'S BOOKS: My Favorite Diversity Books for Kids Ages 1-12 is a book that I created to highlight books written by authors who share the same marginalized identity as the characters in their books.