I happened upon this public art display at Weston Reservoir where we take our dog every day. There is a wooded mile and half path that winds around the reservoir. Metaphorically and literally, the gratitude flags take you from the beaten path up to a little ridge where there is a winding display tied to a few trees.
Once you are there, you might notice the plastic bin of cut up sailcloth, Sharpie pens, and clothespins. You are invited to write on a flag about what you are grateful for, and add it to the display. Periodically, I noticed, someone comes to add more lines. Steadily, the flags have grown.
Here are some of my favorite:
This grassroots public art display seemed to pop out of nowhere. No doubt, it had approval by the Weston Reservoir and the volunteers who cut down the tree when they fall down and obstruct the hiking path.
It's a little reminder of thankfulness and for this, I am grateful for the flags and the people behind it. What are you grateful for?
Here's a picture book about the dog park!
Good Rosie! by Kate DiCamillo, illustrated by Harry Bliss
A dog park can be a dangerous place, especially for a small dog. Rosie isn't sure the dog park is for her but her human convinces her to give it a try. Rosie meets Maurice and Fifi. Fifi ends up in Maurice's mouth, tossed around like a stuffed toy. It's up to Rosie to rescue Fifi. Maurice isn't evil; he just doesn't know how to make new friends.
I think this is the perfect picture book for dog parks. There are incidents where dogs get attacked by other dogs. Hopefully, though, the outcomes are more like in this book. [graphic novel format picture book, ages 5 and up] This book is out September 2018.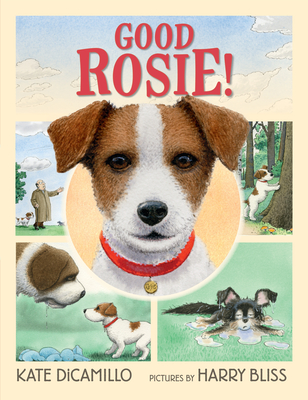 p.s. I'm collecting ideas to teach my kids about gratitude. It's the path to happiness.
Teaching Gratitude to Kids with Thanksgiving Books 
Easy Everyday Acts of Kindness
48 Random Acts of Kindness to Celebrate My Birthday
My books:

BEST #OWNVOICES CHILDREN'S BOOKS: My Favorite Diversity Books for Kids Ages 1-12 is a book that I created to highlight books written by authors who share the same marginalized identity as the characters in their books.