My son has always been the math-iest of my three kids but now my middle, PickyKidPix, has proclaimed two years in a row now that math class is her favorite, though her most challenging. I have had a love of mathematics; with a math professor for a father, my childhood was fraught with extra math homework and pop quizzes in the car. I've always preferred stories.
But now there are math picture books that bring a story to a math concept, making it friendly and easy to absorb. Some of these books pose as mysteries, others as adventures. All are captivating entertainment that draws kids into math.
I think if I were raised on these kinds of stories, I would have had a different relationship with math. Less adversarial. Less black and white. My son and I have had read dozens of math picture books to bring you our favorites here.
How about you? What are your favorite math picture books? Thanks for sharing!
The History of Mathematics: The Story of Zero, Getting Something from Nothing
Our Favorite Math Picture Books
Zero doesn't feel like an important number. The other numbers are not even sure if Zero is a number. Zero is not a floaty, a donut, or a bagel; Zero is a hero. But when you add zero or multiply zero, not much happens. It takes a crisis to realize how important Zero is and to bring out Zero's heroic qualities. This is a hilarious picture book to get kids thinking about a very big numeric concept! [picture book, ages 4 and up]
Zero by Katherine Otoshi
Zero is a big round number. When she looks at herself, she just sees a hole right in her center. Every day she watches the other numbers line up to count: "1, 2, 3, 4, 5, 6, 7 . . . !" "Those numbers have value. That's why they count," she thinks. But how could a number worth nothing become something? Zero feels empty inside. She watches One having fun with the other numbers. One has bold strokes and squared corners. Zero is big and round with no corners at all. "If I were like One, then I can count too," she thinks. So she pushes and pulls, stretches and straightens, forces and flattens herself, but in the end, she realizes that she can only be Zero. [picture book, ages 4 and up] She also has One and Two in this awesome series.
Math Curse by Jon Scieszka, illustrated by Lane Smith
This is, by far, my son's favorite math picture book. I think we've read it hundreds of times. It's nice, too, that the math concepts are puzzles to enjoy in small increments if you're running past bedtime, or in its entirety. Jon Scieszka brings humor to math in his inimitable way. This is a picture book that you won't mind reading over and over again! [picture book, ages 4 and up]
Money burns a hole in my oldest's pocket, so this book always comes to mind when she was young and received or earned some money and had the feeling of being rich, followed by that impulse to spend, spend, spend! These days now that she's much older, she's much better at saving her money. This book which we read together helped to reinforce my saving message in the most humorous way possible. [picture book, ages 4 and up]
How Much Is a Million? by David M. Schwartz, illustrated by Steven Kellogg
A million is a difficult concept to imagine and this book does a great job helping to put that number into context kids can visualize. Counting to a million takes about 23 days, for example! Once a million has sunk in, Schwartz goes on to explain a billion and then a trillion! Steven Kellogg's engaging illustrations make these math concepts fun and easy to understand. I'd use this picture book as soon as your child talks about a million. [picture book, ages 4 and up]
Patterns Everywhere by Lisa Varchol Perron
Spirals snuggle, safe and tight.
Growing when the time is right.
Center point and moving curve.
Patterns, patterns to observe.
This is a delightful way to explore patterns in nature, a foundational skill for learning and understanding math concepts! Rhyming four-line stanzas are paired with a nonfiction sidebar to further explain the pattern concepts. Colorful photographs showcase the pattern in nature. Spiral plants and animals are explored through a fern unfurling and a seashell. [nonfiction picture book, ages 5 and up]
Too Many Rabbits by Davide Calì, illustrated by Emanuele Benetti, translated by Angus Yuen-Killick
When Owen and Zoey get Dad to buy them a pet, they end up with two rabbits that quickly multiply into too many bunnies. They decide to give some away, and the story shifts into a Counting to 20 concept book that also includes 210 rabbits that find a new home. This is a clever and entertaining way to teach numbers, counting, and exponential growth! [picture book, ages 4 and up] Out March 14, 2023

Can you bake an infinite amount of pie? X and Y work with Aunt Z to figure this out. Learn about the concept of infinity in this pie-baking adventure! Math exists in the shapes of the pie and dividing the shapes into smaller pieces is a process that lasts … well … infinitely! Eugenia Cheng takes an abstract concept and makes it easy to understand, and delicious! [picture book, ages 4 and up]
My son loves this entire series and even though he's a little old for these math concepts, he still wanted this newest release, a math adventure about how rounding saves their castle from invaders. Friendly rounding numbers make approximating sums much easier, and in the context of Sir Cumference and a battle, it also makes it exciting. [picture book, ages 6 and up]
This is a fun math adventure that simplifies fractions and makes it a Who Dunnit adventure. It's a very clever way to make fractions fun. When a new 5/9 sculpture goes missing at an auction, it's up to George Cornelius Factor to find the culprit using his trusty Reducer machine to take a fraction and turn it into its lowest form.  [picture book, ages 7 and up]
Triangle by Mac Barnett and Jon Klassen
This trilogy of picture books features different shapes up to sneaky tricks. It's a fun and funny way to learn about shapes. In this book, learn about Triangle versus Square. [picture book, ages 2 and up]
I love how this book gives a sense of time in just a single minute. From saving a life to blinking your eyes 20 times, the space of a minute can feel long or short. Kids will be able to get an intuitive sense of time and take this abstract concept and relate it to their own life. [picture book, ages 4 and up]
With charming illustrations, this picture book takes each hour of the day and shows what people are doing in their homes. There are also questions on each page spread to encourage Seek and Find counting games. This is a beautiful interactive book to teach analog time in a really fun way! [picture book, ages 3 and up]
A Second is a Hiccup by Hazel Hutchins, illustrated by Kady MacDonald Denton
Time can feel long or short, depending on the circumstances. This picture book ties something recognizable to increments of time. A second is the time it takes to kiss your mom. A minute is sixty hops. An hour is a pretty long time for imaginative play. Starting with a second, and working in time increments (minute, hour, day, week, month, and year), kids get relatable examples of units of time. Pair this is How Much Is A Million to compare large numbers with time. [picture book, ages 4 and up]
I love how this story gives character traits to the concept of odd and even numbers; playing off the definition that "odd" can also mean "weird." This is a math concept book that also works as a story of compassion, tolerance, and anti-bullying. X and Y come to the land of Odd and Even and observe: Even numbers are orderly and Odd numbers are peculiar, and yet odd and even numbers fall in love and marry! Even more interesting, Even numbers have Even children, but two Odd parents can also have Even children. For children who like a story with their number concepts, this one makes even and odd numbers unforgettable. [picture book, ages 4 and up]
This story is about two polar bear cubs abandoned by their mother at the Denver Zoo, and their fight for survival which includes fractions. This is a fun series to learn about math through zoo animal stories. Polar Bear = Fractions, Panda = Subtraction, Tiger = Graphing, cheetah = Division, and Chimp = Telling Time.  [picture book, ages 6 and up]
In evocative prose, this picture book captures the paradox of time. What constitutes time exactly? How is it measured and counted? It's eternal but also finite and helps us determine how we live even though we can't really touch it or see it, we certainly feel it! [picture book, ages 4 and up]
Puppy uses blocks to explore geometry, finding that it can make a rectangle shape from blocks of different shapes. This rectangle becomes the perfect place for a nap!  [picture book, ages 2 and up]
Dots are a wonderful way to illustrate a very large number such as a million. To get to one million dots, the story starts with the number one, and then the number doubles with each page turn. This is also a way to introduce young children to the concept of double exponential, a number theory concept for another day.  [picture book, ages 4 and up]
A fun quirky story that hammers in the concept of fractions, specifically half! [picture book, ages 4 and up]
Peg and Cat visit friends Yasmina and Amir to celebrate Eid al-Adha. There are math problems built into their feast! They must divide the meat evenly into thirds and figure out greater than versus less than. Along the way, they also learn about how this Muslim holiday is deeply embedded with the idea of helping those less fortunate. [picture book, ages 3 and up]
There is a lot to unpack in The Volume. It starts with the Big Bang theory and then segues to a metaphysical discussion of dots and mitosis. Numbers are introduced next but not just any numbers, but the patterns that the numbers one through four can make. The concept of infinity comes next. All this leads up to the idea of volume (with a few pitstops in between). So is this a math book or a philosophy book or simply metaphysical musings about how the world began? You decide, but I'm placing this book on my picture books about math list. It could easily land on an art picture book list as well.  [picture book, ages 6 and up]
My kids learned math in elementary school using a textbook system called "Everyday Math." The premise behind the math curriculum was to relate math concepts to the real world. This way, kids don't think, "Why am I learning math? I will never use it in my life!" This picture book really draws from that idea. It shows how math and numbers are everywhere around us, and part of our daily lives. It makes the connection between numbers and why we need them. Each page spread shows numbers in a different context … as money, age, in sports, telling time, etc. I really like how this book makes math relevant and fun! [picture book, ages 6 and up]
Srinivasa saw patterns in the world around him at a very young age. He found patterns in numbers as well. He wondered about numbers and soon his questions were very sophisticated. With limited educational opportunities, he took a job as a clerk when he married, happy that he would have time to think about numbers. Encouraged by senior mathematicians at work, he applied to mathematic professors in faraway England. One professor wrote back. Although he lived a tragically short life, Srinivasa's work with patterns in numbers helped scientists understand the world around them, from black holes to when the universe began. [picture book biography, ages 5 and up]
 To examine any book more closely at Amazon, please click on image of book.
As an Amazon Associate, I earn from qualifying purchases.
p.s. Related posts:
Picture Book and Chapter Book Lists with Science and Math Concepts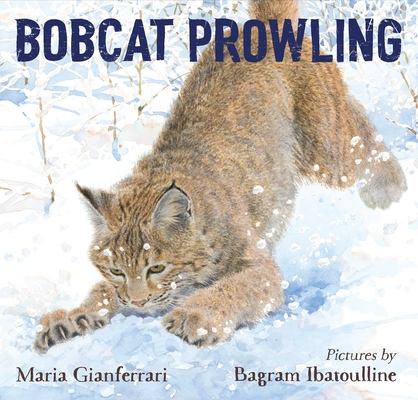 Follow PragmaticMom's board Math Fun on Pinterest.


Follow PragmaticMom's board Multicultural Books for Kids on Pinterest.


My books:
Food for the Future: Sustainable Farms Around the World
Junior Library Guild Gold selection
Selected as one of 100 Outstanding Picture Books of 2023 by dPICTUS and featured at the Bologna Children's Book Fair
Starred review from School Library Journal
 Amazon / Barefoot Books / Signed or Inscribed by Me
Amazon / Scholastic / Signed or Inscribed by Me
BEST #OWNVOICES CHILDREN'S BOOKS: My Favorite Diversity Books for Kids Ages 1-12 is a book that I created to highlight books written by authors who share the same marginalized identity as the characters in their books.