Chapter Books Hot off the Presses for Ages 7 and Up
My seven-year-old (nearly 8!) and I have been enjoying the Tales of a 6th Grade Muppet series by Kirk Scroggs.  It's a series that is similar to the wildly popular Diary of a Wimpy Kid but with less bullying. What's strange is that he has never seen the Muppets but he still likes the books.
I have another y0ung friend in 7th grade who loves the Muppets and reads reluctantly so this series was a natural fit. Kudos to this series for captivating boys with such a wide age range!
I wouldn't have thought my son was ready for chapter books but these hybrids of semi-graphic novels chapter books make for an easy transition from easy chapter book series like Magic Tree House.
Grace Lin came out with a companion book to her Newbery Honor book Where the Mountain Meets the Moon. While this book has been wildly popular at my school with girls from ages 8 and up, it didn't seem to get the same attention from boys. I'm hoping Starry River of the Sky with a strong boy character will get boys to pick up her two really excellent chapter books that weave Chinese mythology into an adventure story.
Do your kids clamor for newly published chapter books or only if it's the next in a series they love?
ParaNorman by Elizabeth Cody Kimmel
11-year old Norman Babcock has an usual gift; he can see and talk to ghosts. It's not a talent that makes him a popular kid. But when his home town of Salem in Massachusetts is attacked by zombie Pilgrims, Norman's talents are called upon to save the town. He must first solve the mystery of a witch killed long ago during the Salem witch trials which brings personal revelations as well. Now a 3-D animated movie, I'd try this chapter book with boys who like action adventure, grades 2 and up.
Riley Mack and the Other Known Troublemakers by Chris Grabenstein
If your child liked the movie Ferris Bueller's Day Off, then Riley Mack has the same premise of kids running circles around bumbling adults. In this case, seventh grader Riley Mack and five of his closest friends must foil 2 bank robbers, solve the mystery of $4000 missing dollars, save 57 dogs, and stop a middle school bully. It's an action-packed caper for kids ages 9 and up.
Middle School: Get Me out of Here! by James Patterson
Rafe's story continues as a 7th grader in this sequel to Middle School: The Worst Years of My Life. When Rafe's mother loses her job, they are forced to move to the city to live with his grandmother. The new art school brings challenges including bullying and a new friend who turns out to be more of a "frenemy." Rafe is clearly searching — to get a life, understand why his father left, and, subconsciously perhaps, find his self-identity. Diary of a Wimpy Kid fans, particularly reluctant boy readers in middle school, are a natural fit for this cartoon graphics rich chapter book.
Starry River of the Sky by Grace Lin
I'm a huge fan of Grace Lin's work her latest companion book to Newbery Honor winning Where the Mountain Meets the Moon did not disappoint. In fact, I think it's her best work to date. She masterfully weaves Chinese mythology into an adventure story of a young boy's rebellion against his greedy and self-absorbed father, Magistrate Tiger. Rendi is a more complex and realistic character than Minli's beatific can do optimism. But it's probably more correct to think of this pair of books as yin and yang counterparts with each resolving the issue of how the moon meets the mountain. I'd recommend this book to kids ages 8 and up.
Tales of a Sixth-Grade Muppet Book 3: The Good, the Bad, and the Fuzzy by Kirk Scroggs
The premise for this series is intrinsically comical. 6th grader Danvers Blickensderfer wakes up one morning to find that he's been transformed into a muppet. Each book in the series has Danvers searching for a reverse Muppetophosis while he grapples with the reality of middle school life from bullies to boy band battles, all the while assisted by his pals in the Muppet theatre. We find the muppet characters to be an integral part of the fun. This series is particularly suited for reluctant boy readers but boys 7 and up will enjoy it.
To view any book at Amazon, click on image next to book review.
To purchase at Barnes and Noble, click on image below.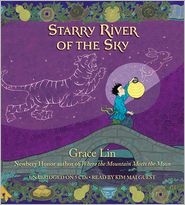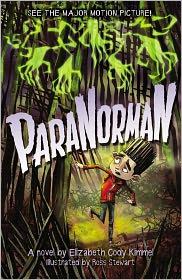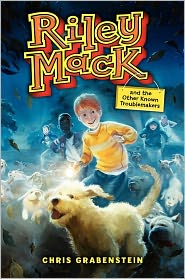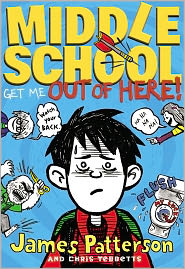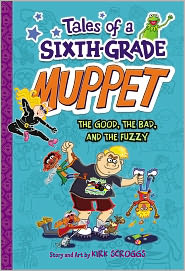 I receive review copies of many of the book I cover though I also purchase and borrow books as well. These books were all review copies. My opinions are my own.
Follow PragmaticMom's board Best Graphic Novels on Pinterest.


To examine any of the items listed, please click on image of item. As an Amazon Associate, I earn from qualifying purchases.
My books:

BEST #OWNVOICES CHILDREN'S BOOKS: My Favorite Diversity Books for Kids Ages 1-12 is a book that I created to highlight books written by authors who share the same marginalized identity as the characters in their books.