High Tech and Low Tech Holiday Gifts
I am so not an early technology adopter that it's ironic that I am doing the High Tech portion of this category. Capability:Mom is much more technologically savvy than I am, but she has been assigned Low Tech.  It's a year to stretch ourselves!
Camera That Takes Candid Pictures by Itself All Night Long
The Sony DSC-TX1 Exmore R Digital Camera can be your party camera if you get the dock that rotates 360 degrees and takes candid photos all night long. I found the camera, usually $350 for $210. The dock, IPT-DS2  Party Shot Personal Photographer is $100.
Kindle Fire
The new  Kindle Fire at $200 is an affordable tablet computer and eReader. Read: it's a less expensive version of the iPad! It's getting great reviews too and is supposed to be the hot item this holiday season.
Kindle Case Options
Color Nook
If you want color, then the $250 color Nook is the eReader for you, especially if you plan to read picture books with your children.
Headphone Earmuffs
This makes total sense for someone who lives in cold climates. Earmuffs really do help a LOT to stay warm! From $14 to $35. Could be a good gift for a teen who walks to school (uphill, both ways, in the snow). Both girlie and manly options!
iPad Cases
 I have been saving this page on iPad cases from the New York Times Business section for three months now.  I have been using our iPad without a case, and it's does make your hands go numb especially when you use it in bed.  My brother-in-law who is a gadget-y type as well as a fine photographer, went with the basic iPad case from the Apple store.  My Dad Friend, GreenCollarEconomy, went with the basic one as well.  When all is said and done, the basic one is pretty darn perfect:  lightweight, functional, and inexpensive at $40.  But, if you want more choices, here are a few ideas.
The Macally Book Stand. Normally $50 but discounted to $20.57.  Benefits:  folds in various directions to improve typing or allow lean-back viewing.
The Incase Convertible Book Jacket.  $40.  Benefits:  thick, padded material and acts as a stand with several viewing positions.
The Marware Eco-Vue.  Was $55, now $22.  Benefits:  Eco-leather folio that opens like a book with an elastic strap to keep the folio closed and the fold-over tab to keep the iPad from slipping out. Great for a green gift.
The iLuv Sleeve.  $15.  Benefits:  a silicone rubber sleeve in bright colors.
The Apple iPad Case.  $40.  This is what I went with.
Capability:Mom found a great sleeve cover at Urban Outfitters from O'Hanlon Mills that is now half-price for $15.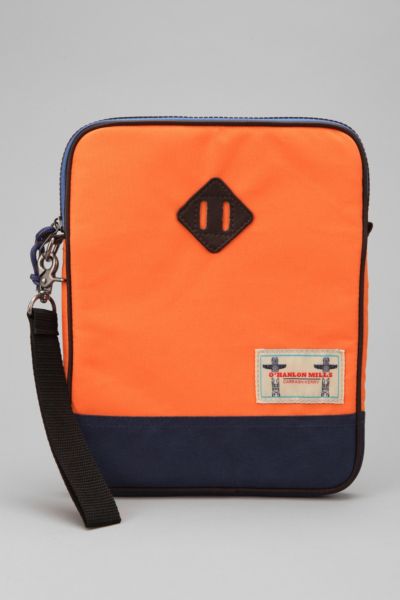 To view any item at Amazon, please click on image of item.
The 12 Days of Shopping
I will be posting The 12 Days of Shopping jointly with Capability:Mom. Please visit her blog to see the other half of each post.
Dec 1: Make Your Own Gifts GRANOLA, Amazing Granola from Nigella Lawson versus Amazing Granola Bars from The Barefoot Contessa
 Dec 2: Kids Make Gifts CRAFT (ModPodge versus Clove Fruit)
 Dec 3: Personalized Gifts (Fancy Address Stampers versus Pretty Papers Giveaway)
 Dec 4:  Father-in-Law/Dad and Mother-in-Law/Mom
 Dec 7: Hostess/Gifts That Give Back
 Dec 8: Sanitation Engineers, Mail Carriers, Hairdresser, Delivery People, Babysitter, Cleaning People, Dog Walker/Dog Trainer, etc. (a.k.a. who else did I forget?) and Emily Post's Etiquette on this subject.
 Dec 9: Husband, Me (Our Own Wacko List); Capability:Mom Husband/Wife
 Dec 11: Quick Gifts from Whole Foods versus Gourmet Food Store
 Dec 12: 'Cause I Am So Together,  Last Minute Home Made Gifts:  Cookies & Personalized Holiday Tags
To examine any of the items listed, please click on image of item. As an Amazon Associate, I earn from qualifying purchases.
My books:

BEST #OWNVOICES CHILDREN'S BOOKS: My Favorite Diversity Books for Kids Ages 1-12 is a book that I created to highlight books written by authors who share the same marginalized identity as the characters in their books.