My son went through a serious dinosaur phase that lasted almost a year when he was 4-years-old. Now he's into Pokemon….sigh! I prefer reading about dinosaurs! But if you can't beat them, join them.
If I am going to read nothing but dinosaur books, at least I want a range of dinosaur books from non-fiction to fiction to counting books and alphabet books. Here are our favorite dinosaur books. What are yours? Thanks for sharing!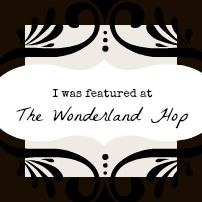 Great Dinosaur Books for Kids
Interactive Dinosaur Books
That's Not My Dinosaur…its body is too squashy
Usborne touchy-feely books. A perfect quick bedtime book or for preschoolers who want to "read" on their own. [ages 2 and up]
My First Pop-Up Dinosaurs by Owen Davey
This is the perfect combination for preschoolers who are fascinated with dinosaurs like my son was at age 3. He would have loved the pop-ups portraying his favorite dinosaurs! I appreciate the pronunciation help on the dinosaur names. [pop up board book, ages 3 and up]
Ten Little Dinosaurs (A Googly Eye Book) by Pattie Schnetzler
A great counting book to learn numbers AND wiggle the googly eyes. [ages 2 and up]
The Great Dinosaur Search by Rosie Heyward
My son's favorite book; a search and find dinosaur book with lots of factoids. Read this every night for months and it's great for counting! [ages 3 and up]
Dinosaur Nonfiction
Dinosaurs by the Numbers by Steve Jenkins
Review from The Nonfiction Detectives:
"Dinosaurs books tend to fly off the shelves in elementary school and public libraries. Now there is a new nonfiction book that is sure to be a hit with dinosaur aficionados between the ages of 5-10. Dinosaurs by the Numbers contains interesting facts about prehistoric creatures, and the information is presented visually in the form of illustrations, timelines, graphs, charts, and maps. Readers will learn about the speed, size, and locations of dinosaurs as they pore over the infographics. Jenkins uses his signature cut and torn paper collage to create the illustrations. The infographics are cut-paper silhouettes and digital art. The book's small trim is perfect for young children to hold and read on their own. It's sure to be a book that readers return to again and again." [nonfiction picture book, ages 6 and up]
The Dinosaur Alphabet Book by Jerry Pallotta, illustrated by Ralph Masiello
This is a great ABC book with interesting facts to keep the adult and child happy! [ages 2 and up]
Dinosaur Bones by Bob Barner
The boys across the street from us love this book and wanted to recommend it. [narrative nonfiction picture books, ages 3 and up]
Insiders: Dinosaurs by John Long
A great reference book that is fun to read with really good and realistic illustrations. [ages 3 and up].
Ankylosaur Attack (Tales of Prehistoric Life) by Daniel Loxton
A new favorite that also teaches anti-bullying tactics with realistic illustrations that make prehistoric life exciting. [ages 4 and up]
Encyclopedia Prehistorica Dinosaurs by Robert Sabuda
The most amazing pop-up informative dinosaur book EVER! And he's my neighbor's best friend. I hope to meet him someday! [ages 3 and up]
Titanosaur: Discovering the World's Largest Dinosaur by the paleontologists who led the dig, Dr. Jose Luis Carballido, and Dr. Diego Pol, illustrated by Florencia Gigena
An Argentinean cowboy in Patagonia discovered the first fossil of the Titanosaur that had been buried in the desert for over 100 million years. This is the story of how two paleontologists lead the team to unearth over 180 bones, changing the way scientists think about dinosaurs. Budding scientists will enjoy how the bones reveal information about the size of the dinosaur and how it lived. Share the excitement of this discovery through the eyes of the scientists. [nonfiction picture book, ages 5 and up]
The Magic School Bus: In The Time of the Dinosaurs by Joanna Cole
A really excellent series to introduce non-fiction to children. [ages 5 and up]
Creature Features Dinosaurs illustrated by Natasha Durley
It's fun to find similarities between the different dinosaur species. This book groups the dinosaurs by features such as humongous horns, wonderful wings, fantastic flippers, and more! The colorful illustrations and beautifully laid out book make this an appealing browse. [picture book, ages 3 and up]
Dinosaur Fiction Picture Books
Oh My Oh My Oh Dinosaurs! by Sandra Boynton
Who doesn't love Sandra Boynton's books? We read this book so much it was one of the first books my son memorized and pretended to "read." [ages 2 and up]
I'm Bad by Kate and Jim McMullan
A cute storybook about a T-Rex who is hungry and BAAAD! [ages 3 and up]
Drawing Outdoors by Jairo Buitrago, illustrated by Rafael Yockteng, translated by Elisa Amado
A school located in the middle of nowhere seems to have nothing beyond a blackboard and a few chairs. But if you look more closely, there is a wonderful teacher who inspires the kids' imagination as she takes them outdoors to draw and observe the local prehistoric wildlife. It's a day to remember! [picture book, ages 5 and up]
How To Take Care of Your Dinosaur by Jason Cockcroft
Kids might recognize things that they do — slow to try new foods, high energy, learning to share —  as they read about a newly hatched dinosaur and what it takes to take care of them! [picture book, ages 2 and up]
Mamasaurus by Stephan Lomp
Babysaurus flies off his mama's tail and gets lost in the jungle. He searches for her, asking other prehistoric creatures if they've seen her. It turns out that she's not the biggest, the fastest, or the best flyer like their mamas, but she's the best mama in the world! [picture book, ages 2 and up]
Noah Noasaurus by Elaine Kiely Kearns, illustrated by Colin Jack
For kids whose favorite word is "no" and who love dinosaurs, this book is the perfect fit. Noah Noasaurus wakes up in a bad mood so everything is a no go. But as he walks off in a huff to nowhere, his friends want to follow. It turns out that nowhere, as long as your friends are with you, is a very fun place to be! A sweet story about turning around a bad mood with a little help from your friends. [picture book, ages 4 and up]
Dino by Diego Vaisberg
A giant egg appeared in the back and hatched. It was a dinosaur! But a dinosaur is not an easy pet to have! Still, when three more giant eggs appear, a dino is not a bad pet after all. Two-color red and blue illustrations give this book a vibrant appeal.  [picture book, ages 3 and up]
Tiny T. Rex and the Impossible Hug by Jonathan Stutzman, illustrated by Jay Fleck
Tiny T. Rex with tiny arms wants to comfort his friend Pointy, but Pointy is much larger so the hug seems like an impossible challenge. After consulting everyone Tiny T. Rex knows, he finds a solution. It's the best hug ever. [picture book, ages 4 and up]
How Do Dinosaurs…series by Jane Yolen
My son loves them all, especially reading the dinosaur names on the front and back inside covers. [picture book, ages 3 and up]
Dinosaurs + Trucks = Winning Combination
My son delighted in the concept of dinosaurs that were also trucks. He especially loved trying to guess the truck versus dinosaur for each combination. [picture book, ages 3 and up]
Dino Pets by Lynn Plourde, illustrated by Gideon Kendall
For kids who like the How Do Dinosaurs series, Dino Pets has that same rhyming appeal coupled with dino facts for biggest, fastest, looooongest, softest, smallest, and scariest dinosaur. T. Rex is included … for guess which category?! [picture book, ages 4 and up]
Dino Pets Goes to School continues the introduction of dinosaurs by Guinness Book Record style: tallest, loudest, spikiest, widest, smartest and youngest are included. [picture book, ages 4 and up
T. Rex Machine by Jared Chapman
For kids who like T. Rex and time travel, this is the perfect hilarious picture book! [picture book, ages 4 and up]

Dinosaur Farm! by Penny Dale
Dinosaurs are farmers in this gentle adventure featuring onomatopoeia. Kids will also like the farm equipment driven by the dinosaur farmers: carrot picker, all-terrain vehicle, tractor, plow, apple picker, combine harvester, and more! [picture book, ages 2 and up]
The Story of Gigantosaurus (as seen on TV) based on the book by Jonny Duddle
Picture books based on popular TV shows are popular for young viewers, but I always prefer the book that the show is based upon. Such is the case with this one too. Think Ice Age (the movie) but for dinosaurs. [picture book, ages 3 and up]
Author Jess Robus is a 16-year-old published author, poet, and mental health advocate from South Africa who is on the Autism spectrum, and has written books, including this one, with strong messages about mental health. In this story, Arnold runs into human children who tell him that dinosaurs don't exist, sending Arnold into an identity crisis. As he tries to figure out who is he, he has a panic attack. Luckily, his mother is there to help him realize who he truly is: he is Arnold the Dinosaur! This book is created using a dyslexic-friendly font. [picture book, ages 4 and up]
Dinosaurs Picture Books Set in Museums
Night at the Museum by Milan Trenc
A fun storybook to inspire the family to visit a museum of science! And the book is very different from the movie! [ages 3 and up]
Sleepover at the Museum by Karen LeFrak, illustrated by David Bucs
A sleepover birthday party at the Museum of Natural History includes a scavenger hunt solving clues to find the best place to sleep. This is a fun way to explore the museum either through the book or in real life at a museum of natural history! There is a list of museums at the back including ones that host sleepovers. [picture book, ages 4 and up]

A Funny Thing Happened at the Museum by Davide Cali, illustrated by Benjamin Chaud
A trip to the museum becomes an adventure that combines the natural history section with the art exhibits. Henry's teacher didn't expect him to be quite so talented in maneuvering around the museum and reimagining the exhibits.  [picture book, ages 4 and up]
The Dinosaur Expert by Margaret McNamara, illustrated by G. Brian Karas
Fossils are Kimmy's favorite thing to collect but when she goes to the natural history museum with her class, Jake tells her that girls can't be scientists. Dr. Brandoni de Gasparini discovered the dinosaur Gasparinisaura. Dr. Brandoni de Gasparini is a girl! Kimmy wants to grow up to be just like her! Role models matter! In the back matter by Kimmy, she lists other female paleontologists. [picture book, ages 4 and up]
Dinosaur Chapter Books
Danny and the Dinosaur by Syd Hoff
A charming classic that continues to appeal to kids today! [ages 4 and up]
Dinosaurs in Action! (Geronimo Stilton #7) by Geronimo Stilton
Geronimo Stilton is now in a graphic novel format and a time-traveling one at that. In this adventure against the Pirate Cats, Geronimo and friends visit the Cretaceous Period to rescue their friend Professor Von Volt. By traveling back in time, readers learn about lesser-known dinosaurs like the Plotosaurus, a 42 feet floating lizard; the Quetzalcoatlus, the largest flying reptile ever; and the Titanosaur, a plant-eating dinosaur. Plants and flora from the period are also introduced. Factoids in sidebars teach us how fossils are formed and how dinosaurs were named. Kids will absorb all the non-fiction facts but will only notice how fun this graphic novel adventure is! [graphic novel, ages 6 and up]
To examine any book more closely at Amazon, please click on image of book.
To examine any of the items listed, please click on image of item. As an Amazon Associate, I earn from qualifying purchases.
p.s. Related posts:
Dinosaur T Rex: Not the Fiercest!
Dinosaur! ebook app for ages 1-5
Great STEM Picture Books paired with Fun Activities
Shark Week Books and Videos for Kids
The Ancient Feast Middle School Project: Prehistoric Cave
Follow PragmaticMom's board Multicultural Books for Kids on Pinterest.


My books:
Food for the Future: Sustainable Farms Around the World
Junior Library Guild Gold selection
Selected as one of 100 Outstanding Picture Books of 2023 by dPICTUS and featured at the Bologna Children's Book Fair
Starred review from School Library Journal
 Amazon / Barefoot Books / Signed or Inscribed by Me
Amazon / Scholastic / Signed or Inscribed by Me
BEST #OWNVOICES CHILDREN'S BOOKS: My Favorite Diversity Books for Kids Ages 1-12 is a book that I created to highlight books written by authors who share the same marginalized identity as the characters in their books.